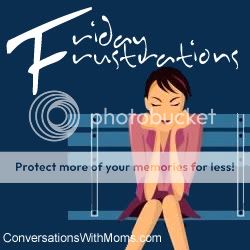 I got the notice in the mail last Saturday.... I have been called to do jury duty.... yay me! :(
It's not that I hate it or even dislike it... in fact it's quite entertaining. It's unbelievable what goes on in this lil southern hick town.... and believe me.... you just don't know until you've served jury duty. The last time I served I was sitting in the courtroom waiting to be called into the next courtroom to go through the selection process again... I was listening to the case that was going on... someone was accused of indecent exposure. Turns out the man was changing clothes in his own bedroom mind you.... but the curtains were open... and the neighbor was looking in. Now think about this... he's in his own home... in his own bedroom... doing what we all do... change our clothes. The neighbor is watching through the window. And HE is accused of indecent exposure!!! Shouldn't SHE have been accused of being a peeping Tom or something??? But that is not all.... this uhm... lady.... goes to get her daughter to stand out the driveway and watch too!!! And then she goes on and on about how this man torments them by exposing himself. What would you do??? Would you stand there and watch if it horrified you *that* much... or would you go into your own home and stop watching???
But that is not all... they were telling the location of these people's homes and I recognized it! I didn't know the actual people... but I knew the man's house because my lil sister's best friend lived there... he was her Daddy! I felt so bad for that man... having to go through that. I didn't get to hear the whole case... I had to go on and serve on the jury for a different case (which was not nearly as interesting). But my sister later told me that he was ordered to stay away from the woman and her daughter (kinda hard since they lived next door!) and I forget what else.... cover his windows or something. But the poor man was just humiliated.
Anyways... back to the frustrating part... this is frustrating because I don't know how I'm going to do it. I have NO babysitter.... No One... so I'm in a horribly bad situation. If I don't show up... I'll be arrested... if I show up with a 3 year old who can't shut up... I may be arrested as well.... I can't leave her at home alone!.... WTF am I supposed to do??? Adrian can't take off work... he'll lose his job (they fire people for breathing wrong).... my sisters work.... my kids work... and my Mom just doesn't babysit my kids. Adrian's family is all in Massachusetts... so they are out of the question... and I really don't have any friends I can ask either.
I need some help here... I'm picturing being locked in jail and Steffie being dragged into foster care... all because I can't get a babysitter so I can serve jury duty. Either that or losing my home and living on the streets because hubby got fired to stay home with her so I could serve jury duty and not go to jail.
This is not good... not good at all.... I'm really worried...
A Lil Enchanted,
~LaShan~