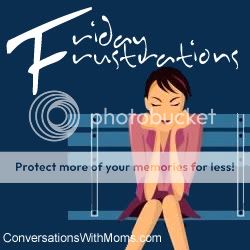 Instead of one topic I thought I would cover several today... I'm just in a random mood lately...
Well one of the financial issues is resolved.... the balance of Adrian's pay was deposited today. Still no sign of the Cricket refund though.
I was supposed to take Sarah and her boyfriend to run an errand today... but Adrian's car wouldn't start so he had to drive my van to work... now Sarah is pissed. I feel like crap about it... but it's not my fault that his car wouldn't start. It's Mercury... wake up Mercury!!!.... You are NOT retrograde... so stop acting like it!!!
By the way... my son's truck is in the shop too... more Mercury crap...
Steffie threw a "Sarah fit" last night... she didn't get her way so she went into her room and trashed it... throwing toys everywhere. Sooo... when she refused to help pick them up I picked them up myself... I put them into bags and put the bags into my van. Now she will have to earn them back by picking up her other toys after she is finished playing with them and by using the potty instead of her panties. Hopefully this will teach her A) To pick up her toys B) Not to throw fits and C) Don't mess with Mom!
It's becoming more and more obvious that I'm going to have to cut back my time online. Especially with school starting back... I'm feeling like I need to be spending time with Steffie.... working on her education. Yea... she's only 3... she'll be 4 in October.... but she is soooo smart... she already knows what most kindergartners know and I don't want to keep her at a stand still. I want her to continue to progress. I feel like I need to be teaching her to read and write. And I'm not pushing it.... she is just ready for it and I don't need to delay it out of selfishness. I need to schedule some time each day to spend teaching her. After all.... I am homeschooling her... so we need to actually do some schooling.... not long periods of time... but at least some.
My house is also neglected.... it looks horrible... so I've gotta set aside some more time each day to get it into shape. I've just got to make myself some sort of schedule.... and have some self-discipline with my online time. It sucks.... but I can't just sit here all day everyday typing and clicking while my child is playing alone and learning nothing and my house is getting worse and worse. There is just not enough hours in the day to get everything done that I need to do and/or want to do. So I would love to know how other homeschooling blogging Moms are finding the time to drop 300 EC's a day... educate their child... post to their blog... clean their house... cook dinner... get baths done.... deal with other family issues... answer e-mails.... etc etc etc
It isn't helping that I've gotten the following message several times today from Google while doing my drops :
" We're sorry...
... but your computer or network may be sending automated queries. To protect our users, we can't process your request right now."
What is that??? It's never happened before...